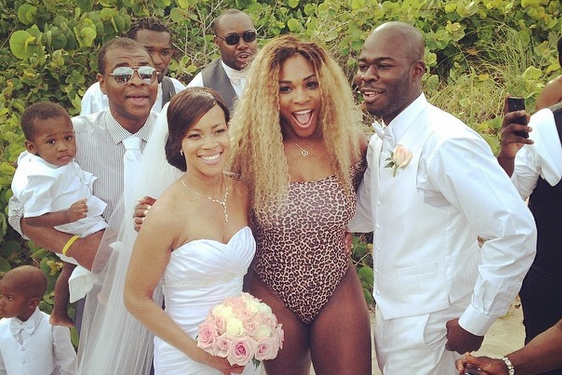 Serena Williams wasn't expecting to have so much free time this weekend. But an early exit from the 2014 French Open freed up her schedule.
So how did Williams decide to spend her leisure time in Miami on Saturday? By hitting the beach and crashing a wedding of course.
On Friday, Williams also enjoyed herself by watching the Heat eliminate the Pacers in the Eastern Conference Finals. Perhaps losing early on in the French Open isn't so bad after all.
Via
Bleacher Report
(Photo:
Instagram)