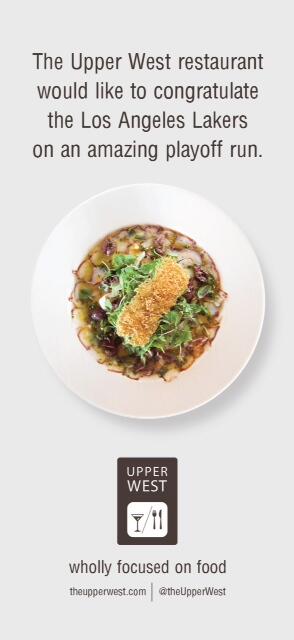 At 27-55, this season will go down as one of the worst in the storied history of the Los Angeles Lakers. Meanwhile, the Los Angeles Clippers prospered to win the Pacific Division and advanced to the second round of the playoffs.
Despite the Clippers making the playoffs and the Lakers not, Santa Monica restaurant Upper West mistakenly congratulated the wrong team in Wednesday's edition of the
Los Angeles Times.
The Clippers can't seem to catch a break.
Via
For the Win