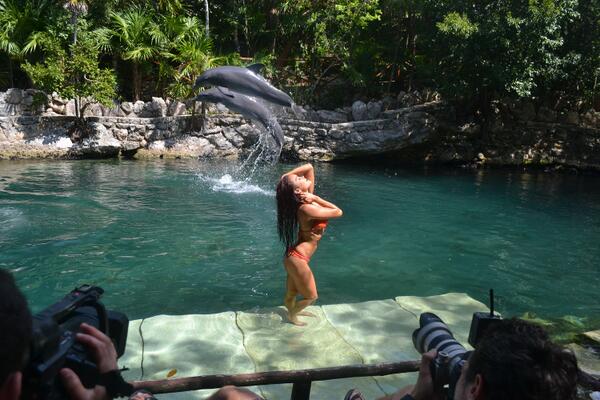 A pair of playful dolphins decided to photobomb the swimsuit shoot of a Washington Redskins cheerleader on Monday.
In related news, their bold move could cause the first time in history that an average viewer notices the background of a swimsuit photo rather than the model.
Good work, dolphins. We see you stealing the spotlight.
Via
SportsbyBrooks