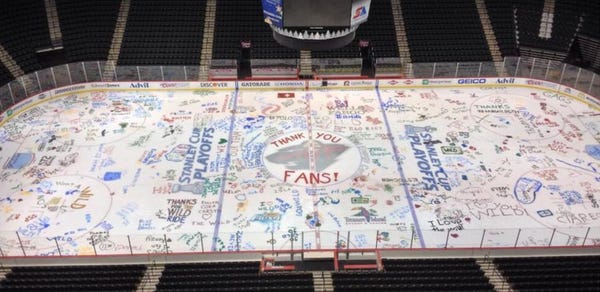 The Minnesota Wild allowed season ticket holders to do something pretty unique and interesting recently.
If you cannot tell by the photo already, the Wild gave fans the chance to paint the ice at Xcel Energy Center with messages and pictures. And amazingly the fans kept the message fairly clean!
Pretty cool concept, eh?
Via
Deadspin