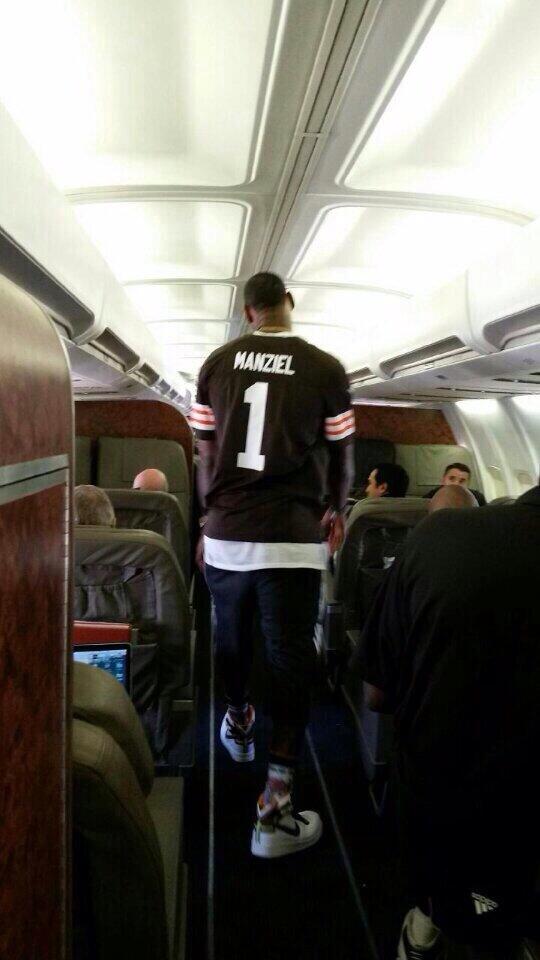 We can add LeBron James to the list of people who are really excited to have Johnny Manziel with the Cleveland Browns.
Seen here is James sporting a Manziel jersey as the Heat prepare to make their way to Brooklyn for Game 3 of the Eastern Conference Semifinals. Note: Manziel will wear No. 2 with the Browns and not No. 1. But hey who's counting?
Cleveland fans are hoping the arrival of Manziel will help lure James back to his home state if/when he becomes a free agent. The two already share the same agent and are reportedly friends.
Via
Bleacher Report