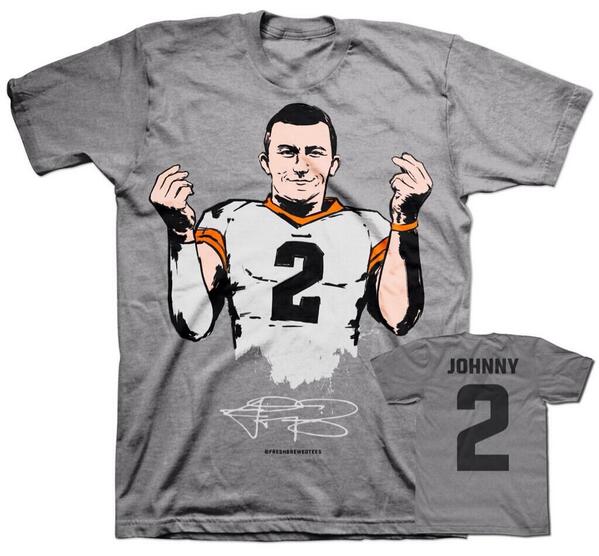 It was only a matter of time before Johnny Manziel flashing his signature move made its way onto a t-shirt.
Well, it appears the wait is over, as fans can now purchase the shirt featuring Cleveland's new quarterback flashing the money sign. You know, the same gesture Manziel pulled out while walking across the NFL Draft stage to shake hands with the commissioner.
Johnny Football? Nah, more like Johnny Cash.
Via
Bleacher Report