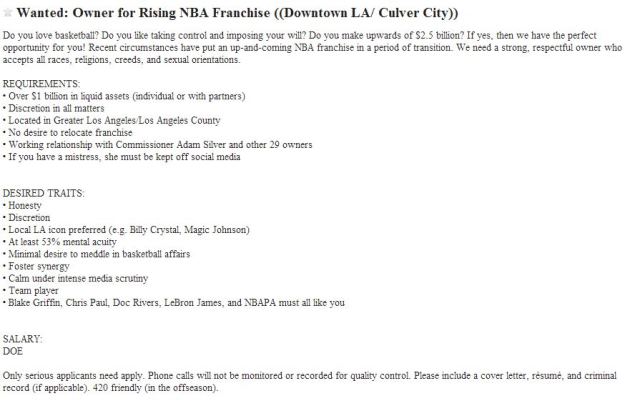 The Los Angeles Clippers are currently looking for a new owner thanks to pressure from the NBA to sell. And it appears the search for a new ownership group has made its way onto Craigslist.
The comical listing can be
seen in its entirety at this link
. However, a screenshot of the ad can be seen above and you can rest assured very few people fit the profile.
A few of the requirements wanted from the new owner include having "over $1 billion in liquid assets" and "if you have a mistress, she must be kept off social media." Oh, additional traits desired include honesty, discretion and "at least 53% mental acuity," which obviously eliminates current owner Donald Sterling from the mix.
How much do you think the Clippers will sell for and who do you believe will step up and ultimately buy the NBA franchise?