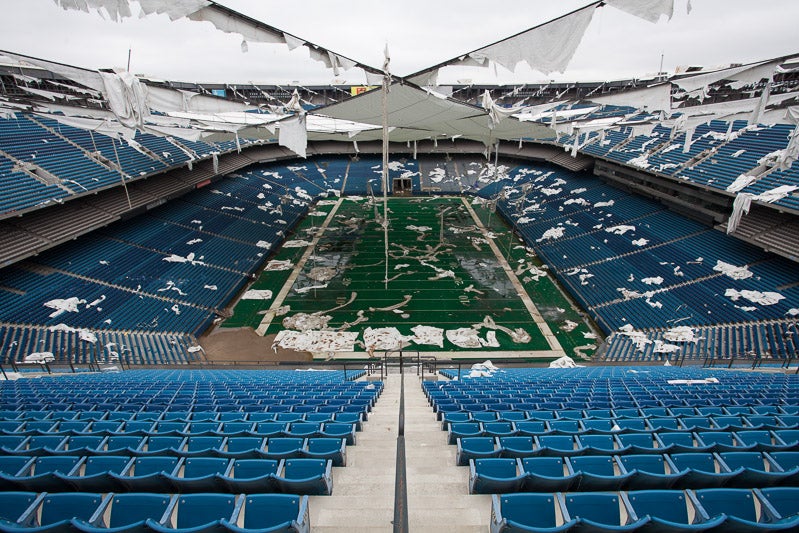 Seen here is a photo taken by Curbed Detroit and DetroitUrbex of the abandoned Pontiac Silverdome. For those who aren't aware, the stadium was once home to the Detroit Lions, Detroit Pistons and Wrestlemania III.
The last major event held in the venue was 2001 before the Lions moved to Ford Field for the 2002 season. In 2009, the city of Pontiac put the Silverdome up for sale amid crippling maintanence costs. The 80,000-seat stadium sold at auction for $583,000. For comparison, it cost $55.7 million for the stadium to be completed in 1975.
Anyways, a strong wind storm permanently deflated the iconic roof in 2012 and nobody has since bothered to make repairs. Naturally, things have become a little ruined inside including the playing surface, which now sits under pools of water.
The owner is prepared to
auction off
everything to salvage what little profit he can at this point. The photos found at
DetroitUrbex
stand to be the last glimpse into a venue that housed professional sporting events over four decades. They are both depressing and surreal.
Via
Deadspin