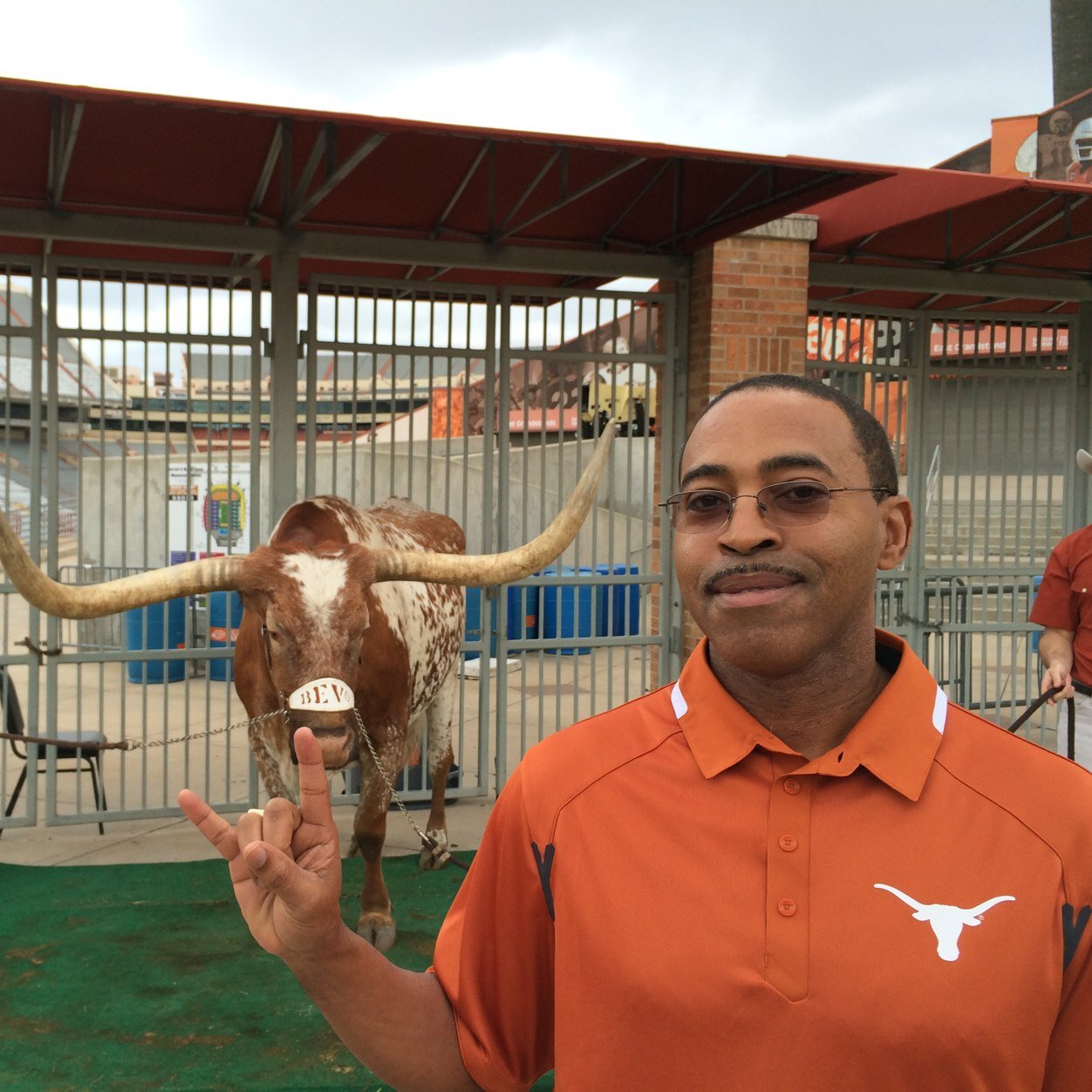 New Texas Longhorns defensive coordinator Vance Bedford is taking some heat from Texas A&M fans after a tweet he sent last Sunday night about former Aggies quarterback Johnny Manziel.
The aforementioned tweet can be seen below:
Manziel is a top 10 pick by the scouts. I wish him the best. He played backyard ball for 3 years. Now he will have to learn how to be a Qb
— Vance Bedford (@CoachBedfordUT) May 5, 2014
As one might imagine, Bedford's comments immediately ignited a war of words on the social media site between Texas and Texas A&M supporters.
Naturally, Bedford tried to diffuse the situation by sending the following tweets:
Any player from the state of Texas that gets drafted makes the state proud
— Vance Bedford (@CoachBedfordUT) May 5, 2014
No one took a@shot at manziel. Get a life people. Spread qbs have struggled in the NFL. The eagles run the spread in the NFL
— Vance Bedford (@CoachBedfordUT) May 5, 2014
It is funny. I wish manziel the best. Spread qbs struggle in pro style offense. Peyton and Brady are in the gun reading defenses
— Vance Bedford (@CoachBedfordUT) May 5, 2014
Manziel's agent, Erik Burkhardt, was still apparently pretty steamed about Bedford's comments on Monday, which is evidenced by this:
@CoachBedfordUT has been in "All-American Conference" the last 4 yrs. I wish him luck. Better learn how to coach in a real conference.
— Erik Burkhardt (@ErikBurkhardt) May 5, 2014
In Bedford's defense, as part of the coaching staff with Charlie Strong at Louisville, he guided one of the country's toughest defenses albeit in a weaker conference than the Big XII. Time will tell if Bedford has the same success in Austin, obviously. But for now Bedford isn't making any friends in College Station.
Via
Dallas News