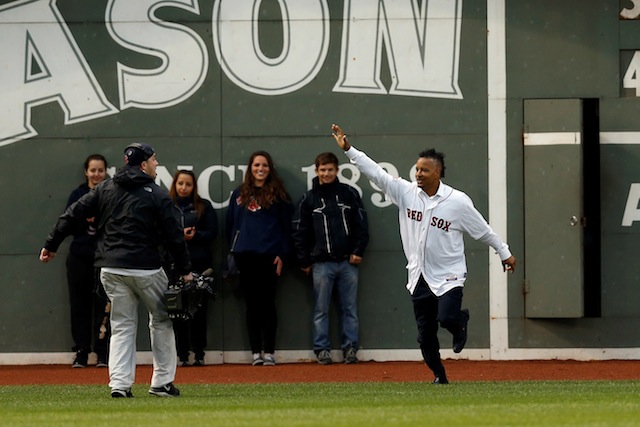 On Wednesday, Manny Ramirez made his triumphant return to Fenway Park as part of a 10-year gathering for the 2004 Red Sox championship team. For the most part, the moment was all celebratory in nature as Ramirez threw out the first pitch and answered questions about his new job as a minor league player/coach for the Chicago Cubs.
However, Ramirez also took some time during the trip to apologize to a Red Sox employee he admittedly wrong during his playing days in Boston.
Gordon Edes of ESPN Boston
explains:
[Ramirez] sought out Red Sox traveling secretary Jack McCormick and apologized for the 2008 incident in Houston in which he flung the much older McCormick to the clubhouse floor in a dispute over tickets for that night's game.
"I went and spoke to Jack," Ramirez said. "I apologized to Jack. I told him, 'Jack, I want you to forgive me because it was my fault. I behaved bad here with everybody. I want you to forgive me.'"
Ramirez said McCormick, who was 64 at the time of the incident, accepted his apology, saying, "'Manny, thank you, I was waiting for that.'"
Hey, better late than never.
Via
Eye on Baseball