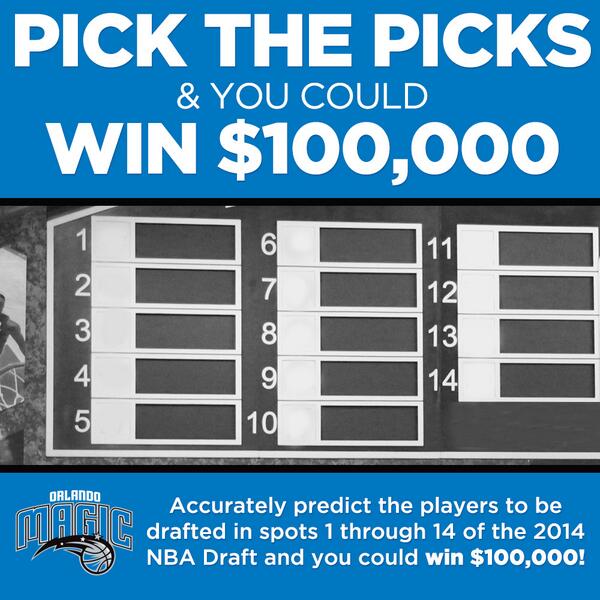 Do you think you have the knowledge to correctly pick every lottery pick in the upcoming NBA Draft? If so, you could soon net yourself $100,000 from the Orlando Magic.
Apparently, the Magic are willing to give out the money to anyone who can peg the first 14 selections in the draft. If more than one person correctly picks the lottery than the money is split evenly. If nobody wins, which is a great possibility, one fan will be chosen at random to receive two season tickets valued at roughly $6,000.
Okay, here are the rules. First, all contestants must be at least 18 years of age. Second, all contestants must also live within 75-mile radius of Orlando. Lastly, all entries must be submitted by June 22.
For those unaware, the 2014 NBA Draft takes place on June 26.
Via
Bleacher Report