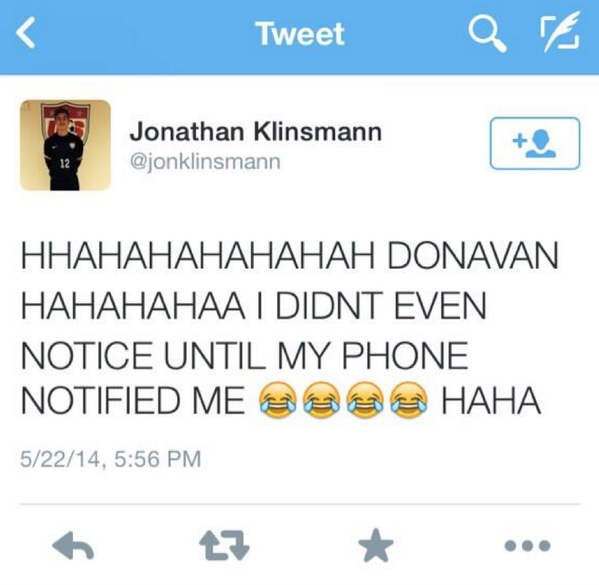 In a shocking move, Landon Donovan was not included among the 23-man United States Men's Soccer Team roster for the World Cup.
This brought great sadness to many soccer-loving fans in America. However, the son of head coach Jurgen Klinsmann didn't appear to be fazed by the exclusion at all.
As you can see from his deleted tweet, he decided to laugh off the Donovan news. But the tweet was quickly deleted before issuing the following apology: "Yes, I deleted the tweet, Yes, I realize it was VERY classless. But again, My sincerest apologies to everyone who was offended."
The 32-year-old Donovan was expected to not only make the roster, but be a key contributor as well. Unfortunately, neither is going to happen obviously, as Klinsmann opted to leave out arguably the most decorated soccer play in U.S. history for this go around in the World Cup.
Via
For the Win