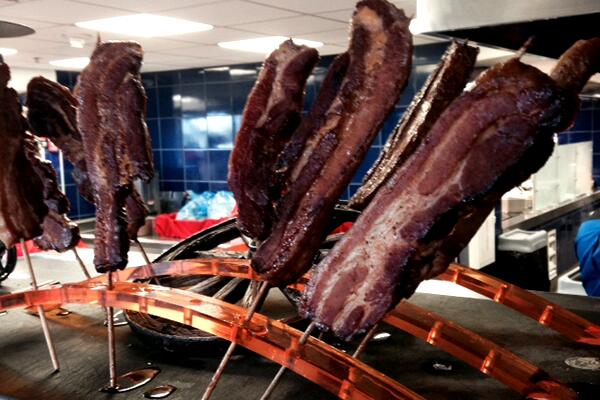 On Monday, the Texas Rangers introduced a new concession item at the Ballpark at Arlington, which is essentially a piece of crispy bacon on a stick.
The bacon, which is three-quarters-of-an inch thick, sells for $7 and is Hungarian smoked and dipped in maple syrup. It was a new menu item the club unveiled for the 2014 season.
Apparently, the company who handles the team's concessions seriously understimated the demand for this aforementioned product, because it sold out virtually instantly. According to ESPN, the Rangers had just 600 units on hand for Opening Day in a stadium that seats nearly 50,000.
If there is one thing we should have all come to learn by now, it's that Americans love bacon. Probably to the point of obsession.
Via
For the Win