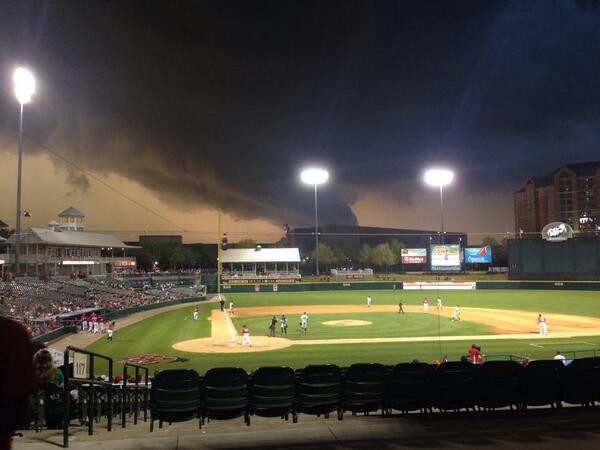 This is simply unbelievable.
Fans who attended a Frisco RoughRiders minor league baseball game Thursday night were treated to an experience they aren't likely to forget anytime soon. And it probably won't be remembered as a fond memory either.
The Twitter account for FOX 4 News snapped this amazing photo showing a tornado touching down just beyond the outfield walls of the stadium. Here's another shot of the twister from a side angle: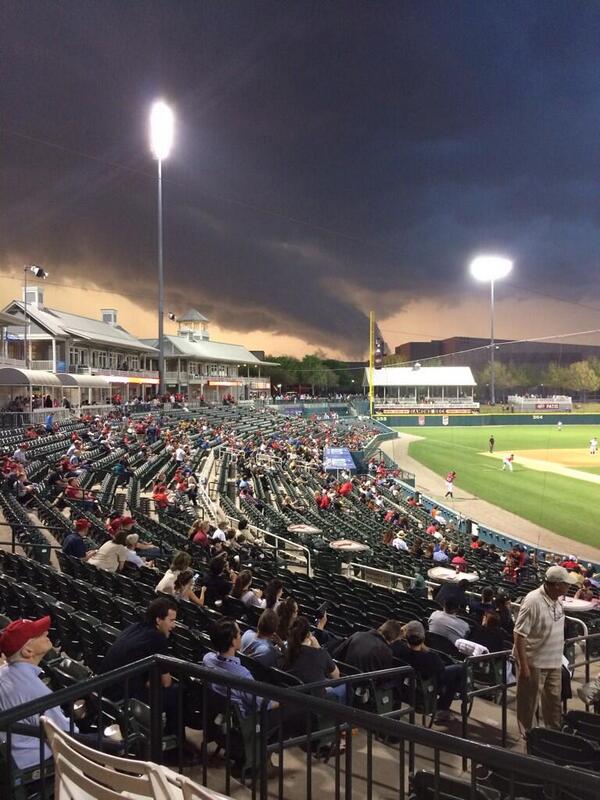 Naturally, the team did the only logical thing they could do by postponing the game until Friday afternoon.
Via
Bleacher Report