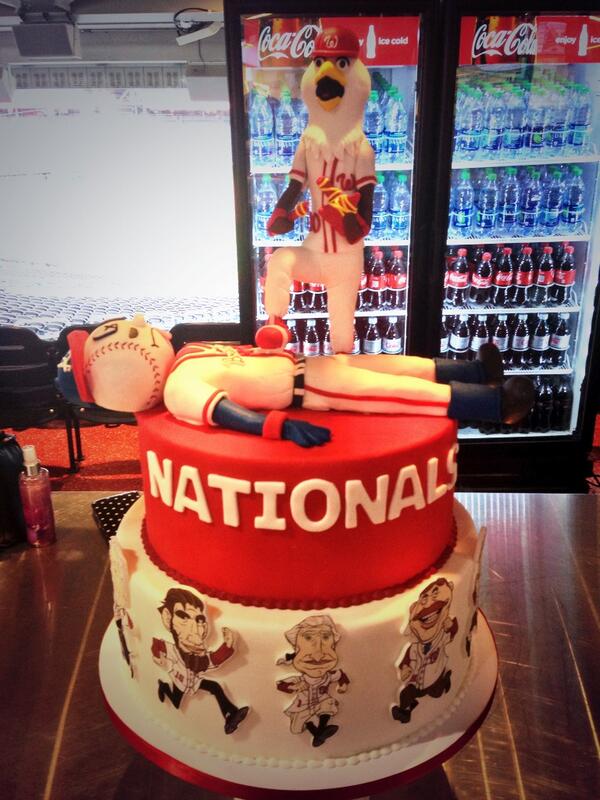 Fluffy Thoughts Bakery, located just outside the city limits of Washington, D.C., specializes in making custom desserts that tickle your taste buds.
Its latest concoction involves whipping up this cake (seen above) in preparation for the Nationals-Braves series this weekend. Both teams are expected to contend for the division crown this season. So it's a pretty big series to say the least.
As you can tell, the decor and props are just brilliant.
Via
Eye on Baseball