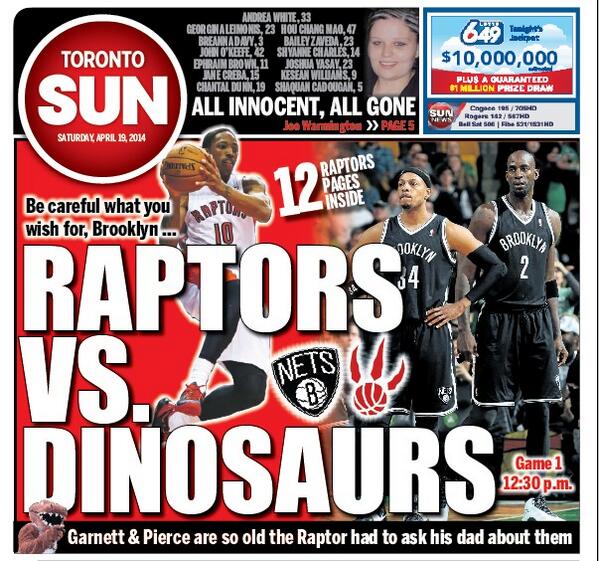 The
Toronto Sun
didn't hold anything back for its front page coverage of the Raptors-Nets series beginning this weekend.
As you can see, the newspaper takes a shot at Brooklyn's Kevin Garnett and Paul Pierce for their ripe old age, essentially calling the whole Nets roster "Dinosaurs."
Oh, there's even this punch line, "Garnett & Pierce are so old the Raptor had to ask his dad about them."
Ouch. Game 1 of the series takes place Saturday at 12:30 p.m. ET.
Via
Bleacher Report