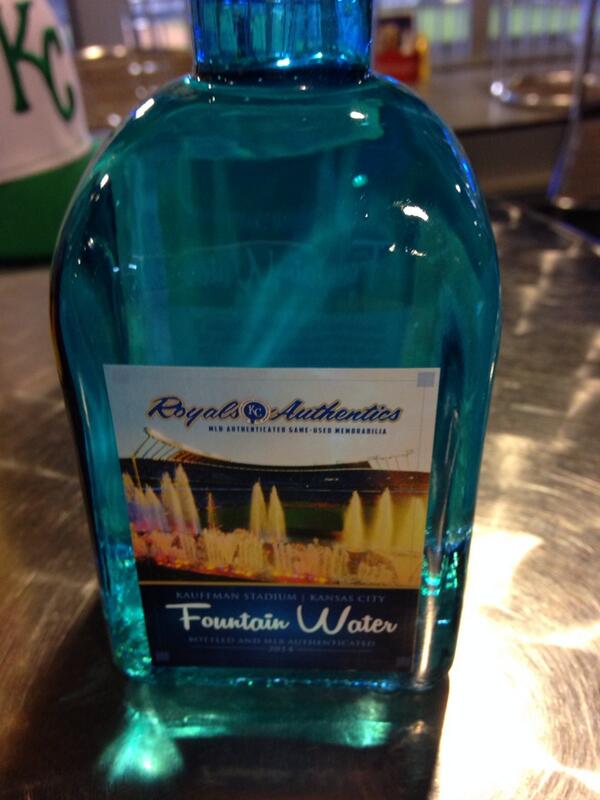 The most notable feature about Kauffman Stadium is its large water fountain display located just outside the walls in right center field.
In an effort to cash in on this fame, the Kansas City Royals are giving fans the chance to take home a bottle of this sacred water for $10 a pop.
That's right. In exchange for one Alexander Hamilton greenback, you can proudly display the most famous water in Kansas City directly on your mantel.
No word on whether the water was sanitized before bottling though.