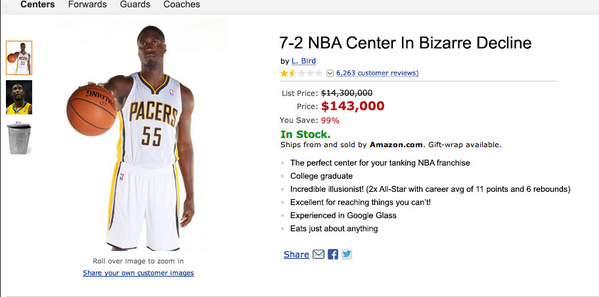 Times are tough for Roy Hibbert and his Indiana Pacers.
After beginning the regular season hot as a pistol, the Pacers have lost their groove lately and part of this because Hibbert's production has gone way down. For example, the big man scored just eight points and tallied no blocks in Indiana's Game 1 loss at home to the eighth-seeded Atlanta Hawks.
Now, the folks at Page Q Sports decided to do something about Hibbert's woes by putting the All-Star up for sale on Amazon at a price of $143,000. It's fake, of course, but the message is loud and clear. Hibbert is not appeasing Pacers fans very well at the moment. Well, neither is the rest of the team.
Via
Bleacher Report