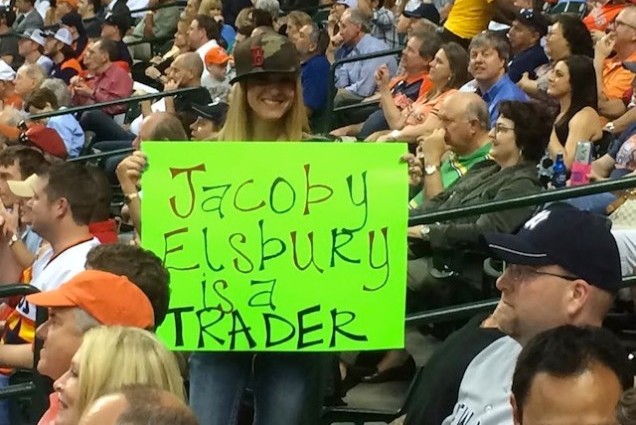 Jacoby Ellsbury
made the jump from the Red Sox to the Yankees this offseason by signing a massive long-term contract. And folks in Boston aren't too happy about it.
One Red Sox fan in particular wanted to express her displeasure with the outfielder by coming up with this sign. The only problem with it is that it contains a glaring spelling error.
In case you didn't catch the error, it's supposed to be "traitor" rather than "trader."
Proofreading always helps, guys. Always.
Via
Bleacher Report