Drake was spotted using a lint roller while sitting courtside during Game 2 of the Raptors-Nets series. The internet had a field day with it.
Now, the Raptors are embracing the lint roller incident by giving them away for free following Game 5. That's right. For free.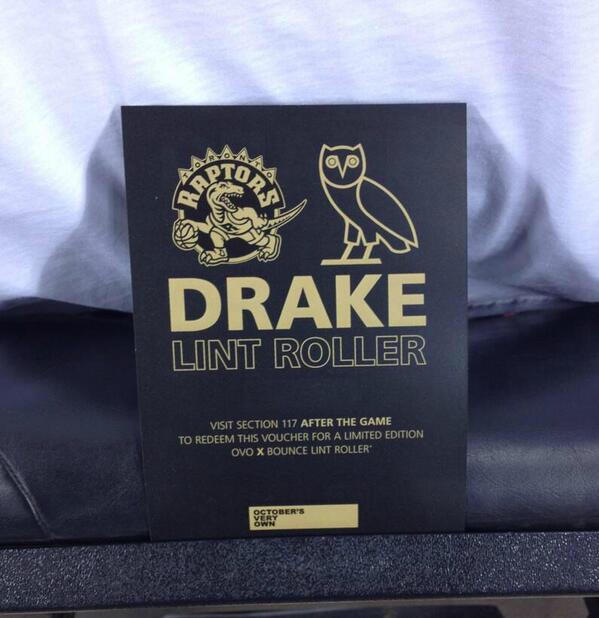 Toronto fans will now be the best groomed fans in the NBA with these things.
Via
Bleacher Report