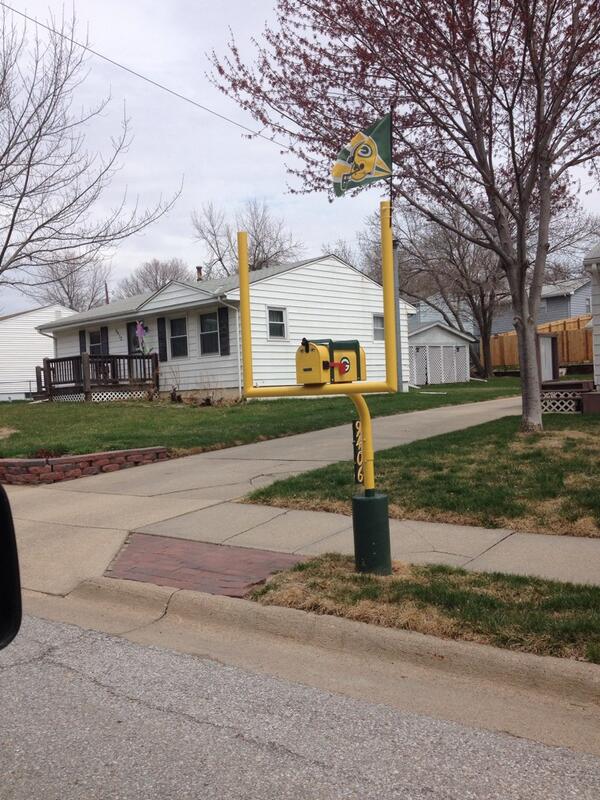 There's a very slim chance that your mailbox is as cool as this one.
Seen here is a creatively designed mailbox by an individual who clearly loves the Green Bay Packers.
The custom 'box features a mini goalpost and green and yellow decor.
Word on the street is that this is their mailman's favorite house to deliver to.