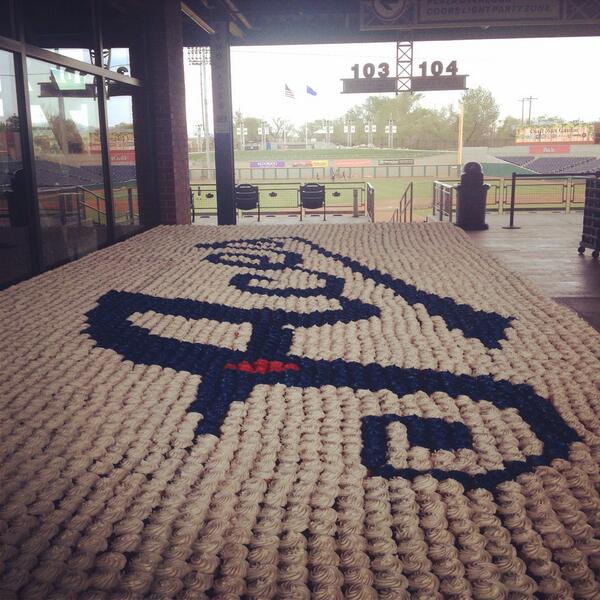 Thursday evening was a sweet night to attend the minor league baseball game between the Reno Aces and Las Vegas 51s.
Why? Well, because the Aces were offering fans the chance to see and then eat the giant cupcake mural shown above.
No word on whether there was a limit to the number of cupcakes per person.
Via
Twitter