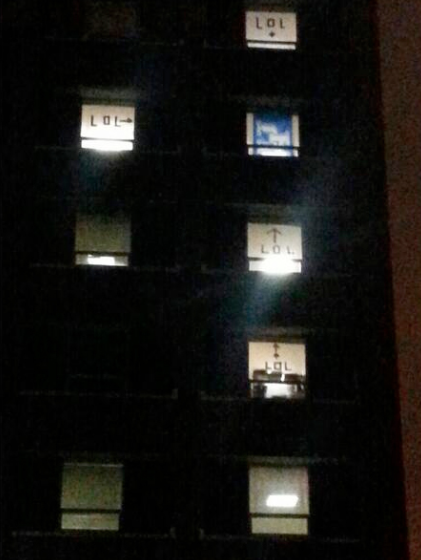 Despite attending the University of Louisville, there appears to be mutiny among the student population, as one student in particular decided to cast his support of the Kentucky Wildcats on Monday.
In case you missed it, the Wildcats fell to the Connecticut Huskies in the national title. And the residents surrounding this Louisville-attending, Kentucky-cheering fan decided to have some fun at his expense.
The photo captured above pretty much tells the story.