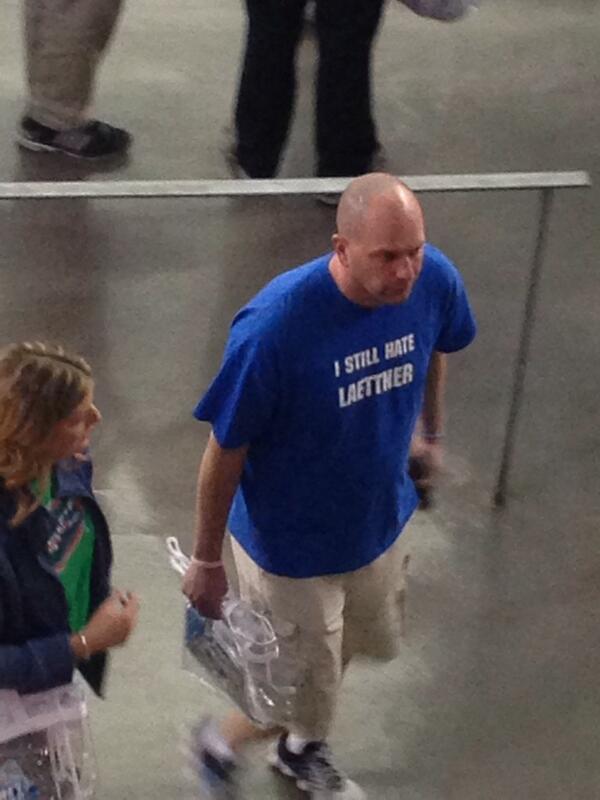 This Kentucky Wildcats fan still hasn't forgiven Christian Laettner for crushing the hearts of Big Blue Nation in the 1992 NCAA Tournament.
Laettner's iconic shot has been replayed on thousands of highlight reels over the years, much to the chagrin of UK fans, and this fan in particular wants everyone to know he still hates Laettner.
People in the Bluegrass take their college hoops seriously. Very seriously.
Via
Bleacher Report