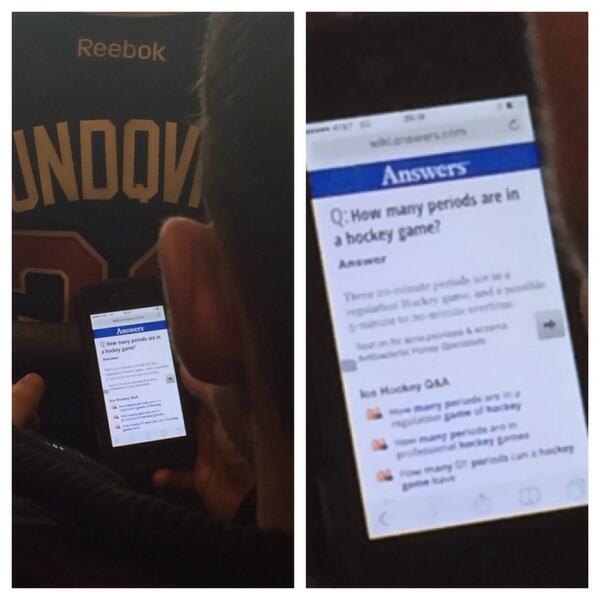 Tuesday was apparently the first and last time this guy would ever attend a hockey game.
This spectacle came during the Rangers-Hurricanes tilt and all signs point to this fan being extremely bored. So bored, in fact, that he used his smart phone to look up how many periods in a hockey game there were. You can't make this stuff up, folks.
Thankfully, Answers.com had him covered.
Via
Bleacher Report