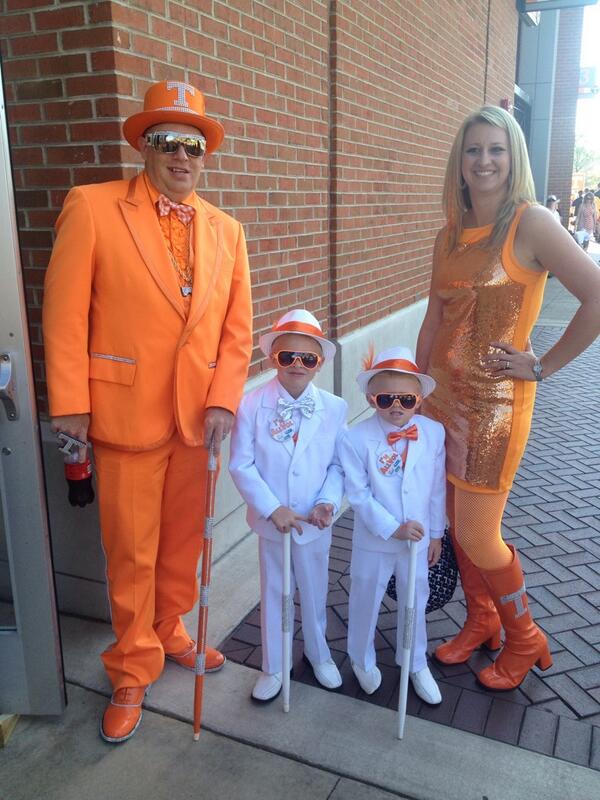 People love their college football in the south.
Just take this family of Tennessee supporters for example. They decided to show up to the Volunteers spring football game on Saturday elaborately dressed.
Mom and dad are decked out in burnt orange while their two sons are dressed to the nines in white suits complete with top hats and canes.
Go big or go home, right?