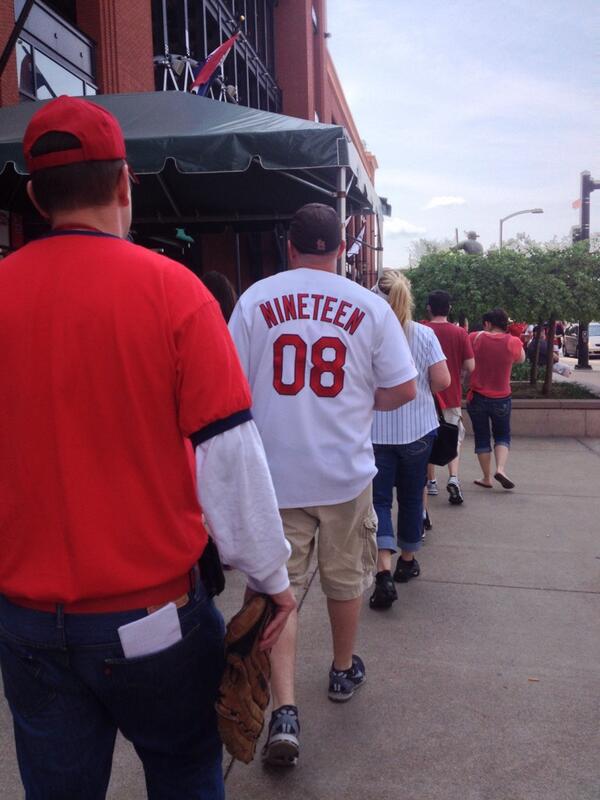 People don't refer to the Chicago Cubs as the Lovable Losers for nothing.
It's been a really long time since the Cubs won a World Series. In fact, you have to go all the way back to 1908 since the franchise last reigned supreme in the baseball world.
This Cardinals fan wants to make sure everyone remembers how long it's been by toting around this jersey which reads "NINETEEN" on the name plate and "08" as the number.
Poor Cubs fans.