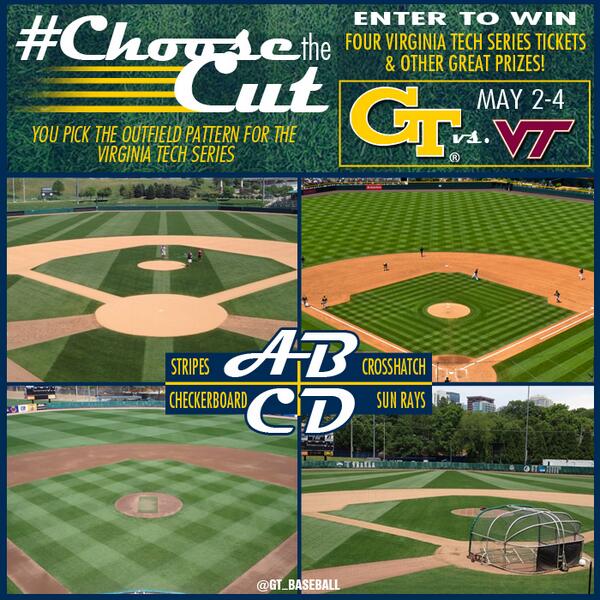 The Georgia Tech Yellow Jackets are giving the power of the lawn mower to their fans ahead of an upcoming conference clash against the Virginia Tech Hokies.
From May 2-4, Georgia Tech will play host to the Hokies on the baseball diamond. And the Jackets are letting fans decide how the outfield grass will be mowed for that series based on responses they receive through social media.
So, which one would you choose? Stripes, checkerboard, crosshatch, or sun rays? Personally, I've always been a fan of the classic checkerboard.