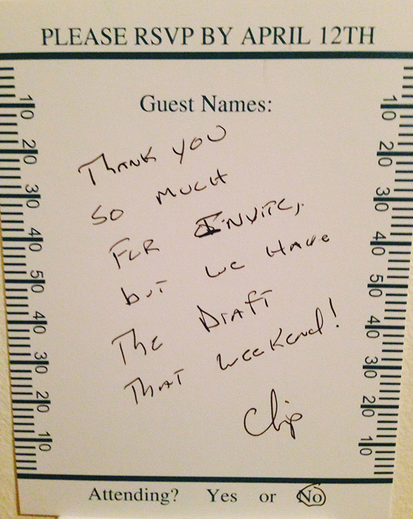 Chip Kelly was recently given an invitation to attend the upcoming wedding of Eagles fans Thomas Froschle and Maryanne Goslee.
However, because the happy couple are getting hitched in May, Kelly won't be able to attend on the account of having to be focused on the NFL Draft instead.
In year's past, Kelly wouldn't be able to use the draft as an excuse, because it was previously held in April. The NFL decided to push the draft back until May 8 this year so we can blame the league for not getting the chance to see Kelly possibly surprise these two on their big day.
Hey, at least he was nice enough to return the invitation form.
Via
Bleacher Report