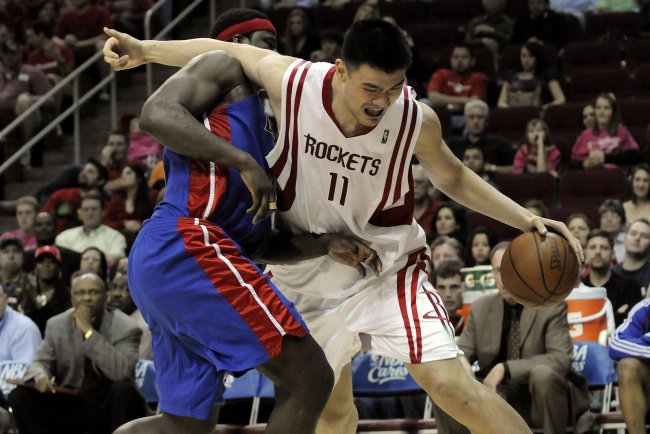 Despite injuries cutting his career short, Yao Ming still had a very successful run in the NBA, tallying 19.0 points and 9.2 rebounds per game in 15,818 career minutes.
However, in a recent interview with
Karan Madhok of Slam Magazine,
Ming discussed a variety of basketball topics, namely how he would perform in the modern day NBA of floor-spreading lineups.
"I've thought more than once about how I would compete in today's basketball if I was still healthy and in my best shape. I think, if you can make enough free throws, or create enough free throws, you can still be effective. Otherwise, you probably need to run with the small ball. Someone like Shaquille O'Neal could create enough free throws for himself. He was very dominant and could change the pace of the game with that. But, the shooting skill today is so incredible. The three-pointer is so easy today. I think they should extend the line even another meter farther [laughs]. The defense is much more stressed by the range. And obviously, players with size like me would find it much more difficult to guard a shooter. So…[today's NBA] definitely would not be easy for me."
You have got to appreciate Yao's honesty. He knows that the game has changed since he last suited up three years ago. But questioning whether or not he would be effective at all is probably just an attempt to be humble by the big guy.
It's hard to believe he's still just 33-years-old.