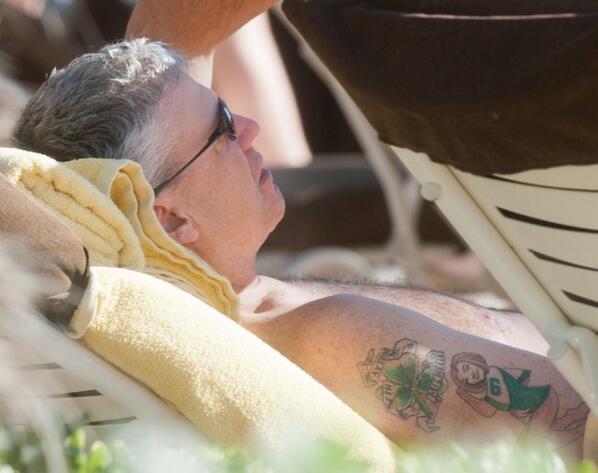 The most important question asked to Rex Ryan at the NFL annual meetings on Tuesday had little to do with football. It had everything to do with the fate of his infamous Mark Sanchez tattoo now that the quarterback is no longer a member of the organization.
You may remember hearing of Ryan's body ink last year after the coach was photographed shirtless while on vacation. The photo revealed a tattoo on his right arm featuring his wife wearing a No. 6 Jets jersey. That just so happens to be the number formerly worn by Sanchez.
"Guys, the tattoo is still there," Ryan said. "I'm not going to say anything about the Sanchez tattoo. It was my tattoo and it's still my tattoo.

"I may alter it. Who knows? I'm going to put (No.) 75 on it to honor Winston Hill (His dad, Buddy was Jets defensive coach when Hill played). That's the idea. That's what I'm going to do."
Of course, Ryan could always change his mind.