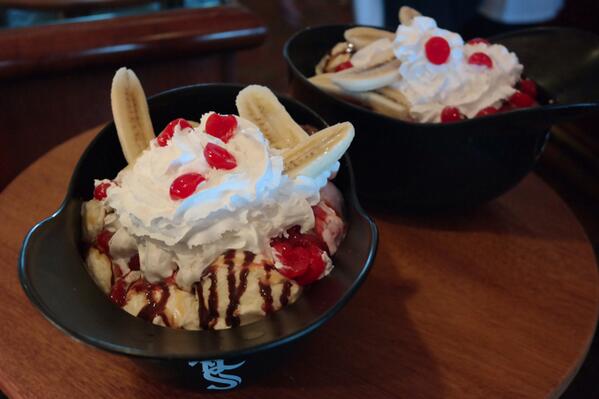 Boy, do the Chicago White Sox have a treat for ice cream lovers or what?
Fans who make their way inside U.S. Cellular Field this season will not only have the chance to watch the White Sox play baseball, they will also have the chance to purchase a banana split that weighs three pounds, which includes a mammoth 12 scoops of ice cream.
For the low price of $17, this sweet treat can be all yours. Heck, you can even keep the plastic batting helmet the frozen goodness comes in too.
All in all, the dish boasts four scoops of chocolate, four scoops of vanilla, four scoops of strawberry, chocolate syrup, cherries, whipped cream, and of course, bananas.
This has all the makings of an ice cream headache waiting to happen.
Via
For the Win