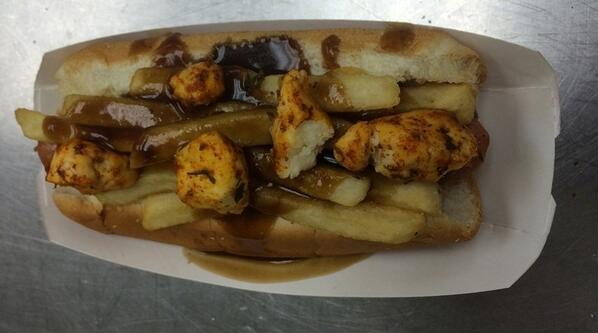 Major League Baseball teams everywhere are apparently upping the ante as far as concession stand selections go this year.
Seen here is the latest offering by the Detroit Tigers. What you feast your eyes on here is a hot dog smothered with french fries, cheese curds, and beef gravy.
It can be all yours for $7 at a Tigers home game.
Via @
darrenrovell