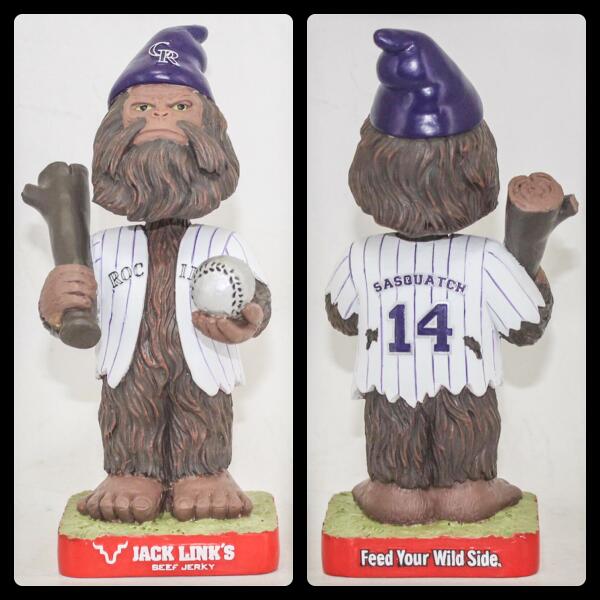 On Sunday, June 8, the Colorado Rockies will be playing host to the division rival Dodgers at Coors Field.
Do you want to know what else the Rockies are doing on this particular day? Apparently, they're going to give away 15,000 of the creepiest bobbleheads known to man.
As you can see, these aren't your typical bobbleheads. No, these are garden gnomes made in the likeness of Sasquatch. As if the two weren't already creepy enough by themselves.
Thanks, Jack Link's Beef Jerky, for providing some ammo to haunt our dreams.
Via
Eye on Baseball