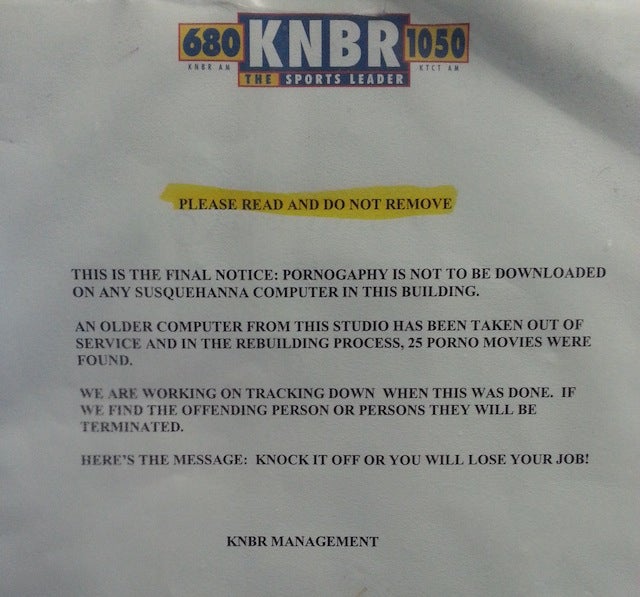 The San Francisco-based sports radio station known as KNBR apparently has an issue with at least one employee slyly downloading pornographic movies at work.
In fact, the issue has gotten so problematic that it compelled the management team to issue this notice warning against any future movie downloads. This comes after discoveries were made on an older computer recently taken out of service.
The notice vows to immediately terminate anyone caught indulging in porn at the workplace moving forward. So, don't be idiots, random KNBR employees. Take that business somewhere else.
Via
Deadspin