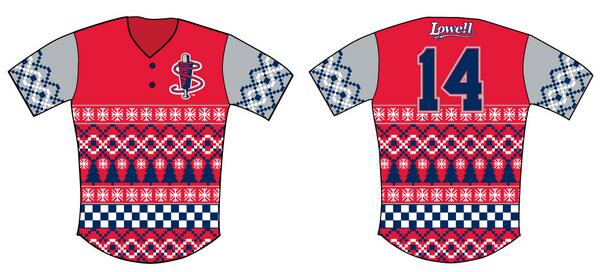 Good news for all of you ugly Christmas sweater fans out there.
On July 24, the Lowell Spinners, Single-A affiliate of the Red Sox, will host "Christmas Eve in July" night. More importantly, the first 1,000 fans into the stadium will receive the magnificent sweaters seen above.
It goes without saying, but 2014 is shaping up to be an epic year for promotional minor league jerseys. Thus far, we already have Ghostbusters, Teenage Mutant Ninja Turles, and selfie uniforms.
Via
MLB Cut 4