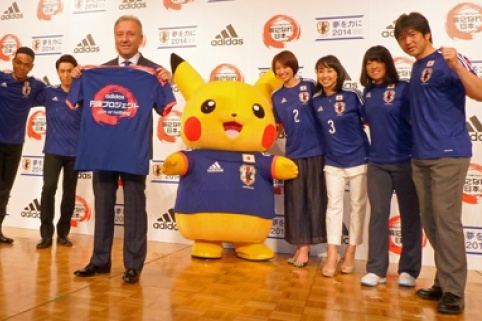 Pikachu is the new face of Japanese soccer.
On Friday, Japan revealed the Pokemon star to the media as its mascot for the upcoming World Cup.
Adidas was also announced as an official corporate sponsor.
Charizard would have probably been the more intimidating choice if they had to peg a mascot from the Pokemon collection. However, Pikachu is definitely the most recognizable.
Via
Bleacher Report
Photo:
101 Great Goals