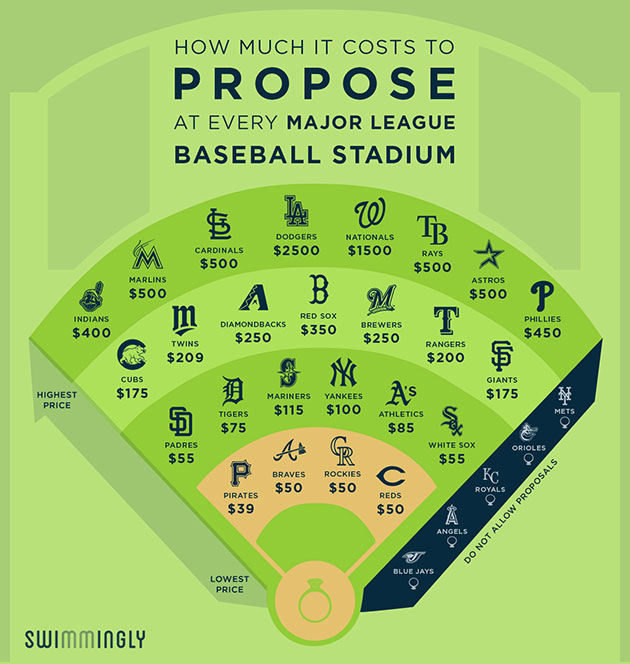 If you're thinking about going with the cliche proposal at a Major League Baseball game, here's a graphic you may want to glance at before getting down on one knee.
This comes courtesy of Molly Fitzpatrick of
Swimmingly.com
. As you can see, Molly went through the trouble of breaking down what it costs to propose at a big league stadium.
If you're looking to save money, look no further than Pittsburgh, Atlanta, Colorado, or Cincinnati. On the contrary, don't even think about proposing in Toronto, Los Angeles (Angels), Kansas City, Baltimore, or New York (Mets). These five teams apparently hate the idea of marriage as they don't allow proposals.
Via
Bleacher Report