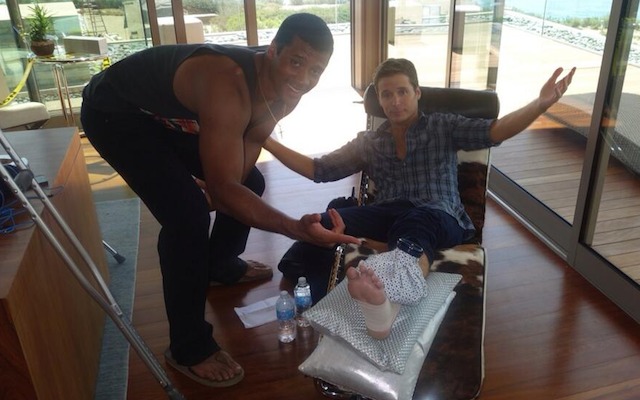 A movie adaptation of the popular HBO series "
Entourage
" is set to be released next summer and NFL quarterback Russell Wilson is slated to play a cameo role in the film.
While on the set recently for filming, Wilson decided to throw the pigskin around with actor Kevin Connolly, which proved to be a dangerous endeavor.
Seen here is the duo posing for a photo after Connolly apparently broke his leg in two places while trying to catch a pass from Wilson. To Connolly's credit, Wilson wrote on his
Instagram
page that the star ran a "perfect post route" and wound up securing the catch before succumbing to injury.
Getting a compliment like that from a Super Bowl winning QB should help ease the pain.
Via
Eye on Football
(Photo: @MrKevinConnolly)