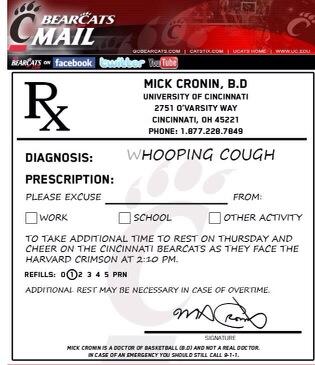 Cincinnati Bearcats fans need not worry about missing work to catch their team in action in the NCAA Tournament on Thursday. The school already has them covered.
The university sent out the following email featuring a doctor's note from head coach Mick Cronin on Wednesday, which excuses any and all absences due to watching his team play Harvard.
The note goes for work, school, or any other regular activity. So go ahead, Bearcats fans. Skip out on life's commitments for March Madness.