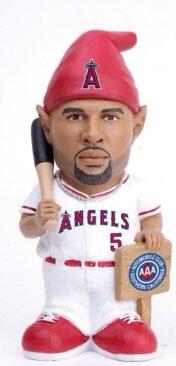 On May 20, punctual fans who make their way through the Angel Stadium turnstiles are set to receive a gnome figurine doll in the likeness of Albert Pujols.
Opinions on garden gnomes seem to be as split as opinions on clowns. Either people love them or hate them.
With that said, some of these
Albert Pujols
gnomes are destined to end up in yards while others will probably haunt people's dreams.
Via @
darrenrovell