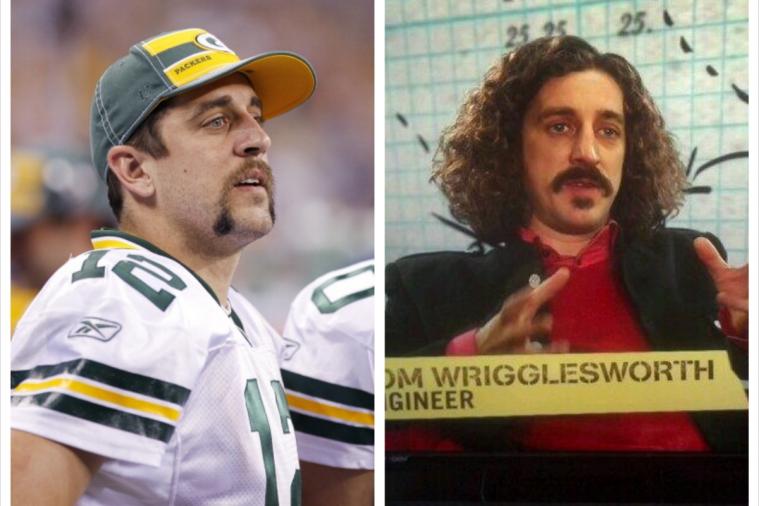 If you didn't know better, you might assume that Aaron Rodgers appeared on a recent episode of Outrageous Facts on the Science Channel.
But that doesn't seem to be the case. The Rodgers look-a-like is actually English comedian Tom Wrigglesworth. As you can see, the resemblance is striking.
A thanks goes to the
Bleacher Report
for spotting the find.