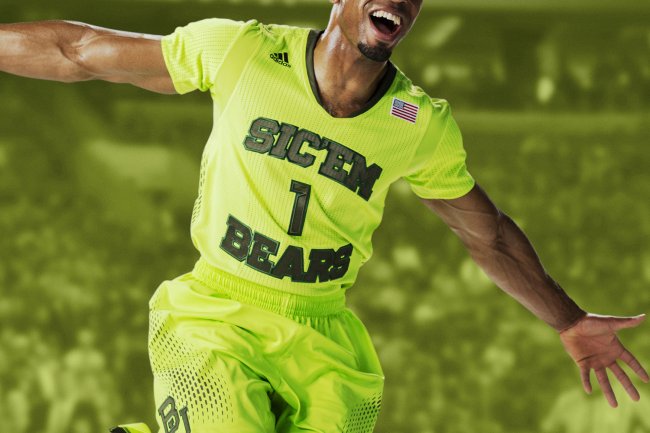 Well, the NCAA has gone all NCAA and disallowed the Baylor Bears to wear the custom "Sic 'Em Bears" uniforms that Adidas created for them in homage to March Madness.
Adidas created a social media buzz last week when it released the unprecedented drabs for Baylor. However, as the NCAA typically does, the fun is being diffused on the account that only team names or mascots can be on the front of jerseys.
Baylor will not wear "Sic 'Em Bears" uniforms in postseason. NCAA ruled only team name or mascot can be on front. #SicEm
— Baylor Basketball (@BaylorMBB) March 12, 2014
Boo, NCAA.
The Bears will try to regroup when they hit the floor in the Big 12 Tournament tonight.
Via
Bleacher Report