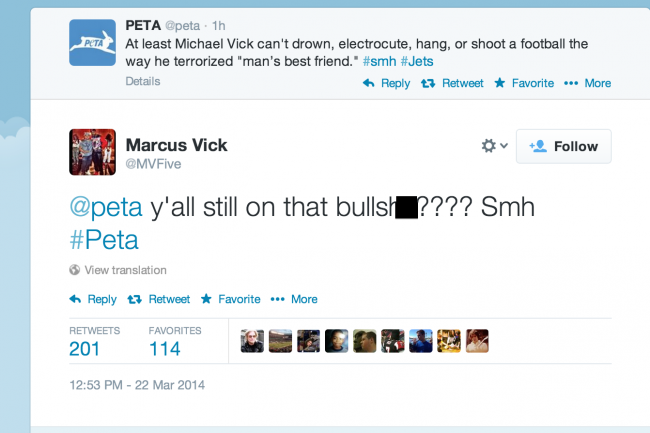 Marcus Vick finds himself in the headlines for the wrong reasons again after responding to a tweet about his brother by PETA.
The recent news of Michael Vick's signing with the New York Jets has naturally brought up his infamous dog fighting past. Organizations such as PETA still haven't forgotten about it and took to Twitter to make sure everyone else didn't either.
It wasn't long before Marcus came to the defense of his brother with an ill-advised tweet that likely did more harm than good.
Via
Bleacher Report