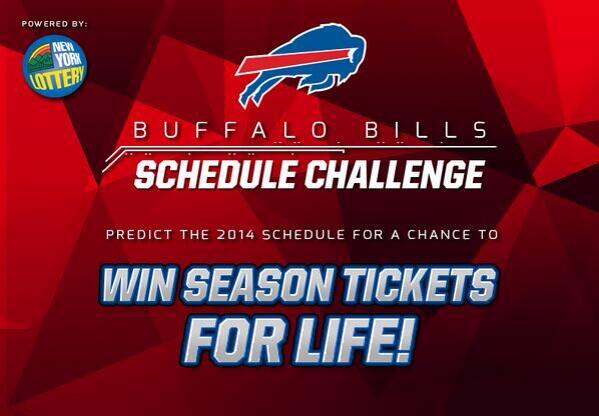 Buffalo Bills fans wanting a chance to win season tickets for life will receive their opportunity if they can correctly predict the exact breakdown of the 2014 slate. This means precisely slotting all 16 opponents in each of their correct weeks on the schedule.
Apparently, the
Bills held the same type of promotion last year
. Not surprisingly, nobody won. The level of difficulty is a notch below picking the perfect NCAA Tournament bracket. Okay, maybe that's going too far, but the point here is that it's difficult.
The real schedule isn't set to be announced until later next month.