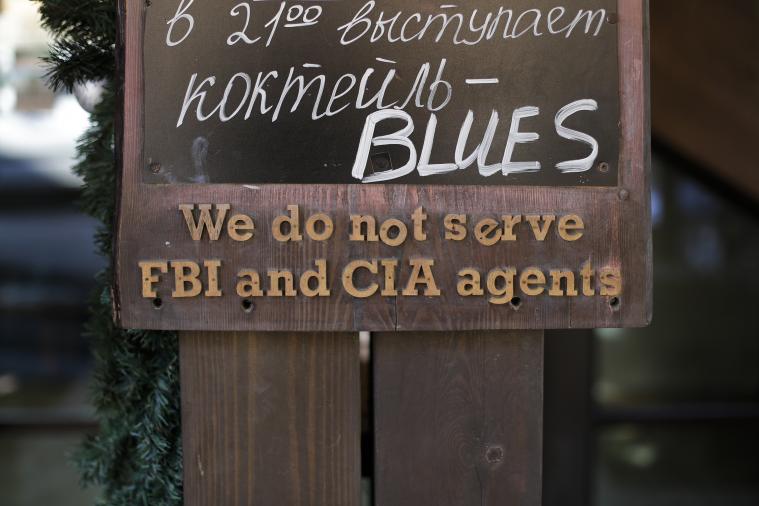 FBI and CIA agents looking to grab a bite to eat in Sochi may want to think twice.
This is because at least one Sochia-area restaurant won't be serving any such United States agents during the Olympics.
As you can see above, Associated Press photographer Jae C. Hong snapped this photo of a sign hung outside the greater Sochi area.
Yes, I think I'm just fine with watching the games from home.
Via
Bleacher Report