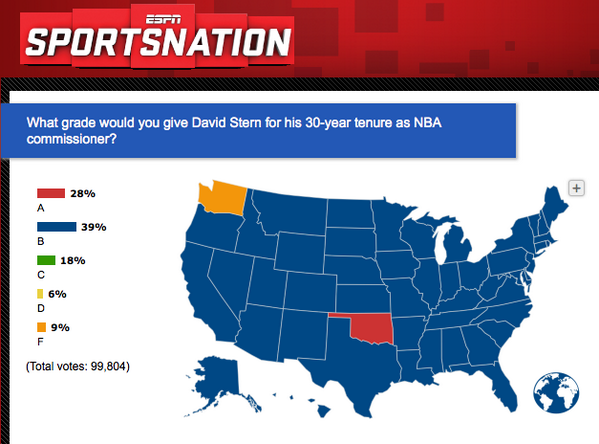 Sunday will mark the first day in over 30 years that David Stern hasn't served as commissioner of the National Basketball Association.
With Stern's retirement imminent,
SportsNation
decided to ask fans how they believe Stern did over his long tenure. And it seems the majority of Americans think he did a great job. Well, except for the state of Washington, who are still apparently angry that they no longer have an NBA franchise in Seattle.
On a related note, the state of Oklahoma believes Stern did a magnificent job as commissioner, likely due in part to welcoming the Thunder in 2008, at the expense of the SuperSonics faithful in Seattle.
Via
Bleacher Report