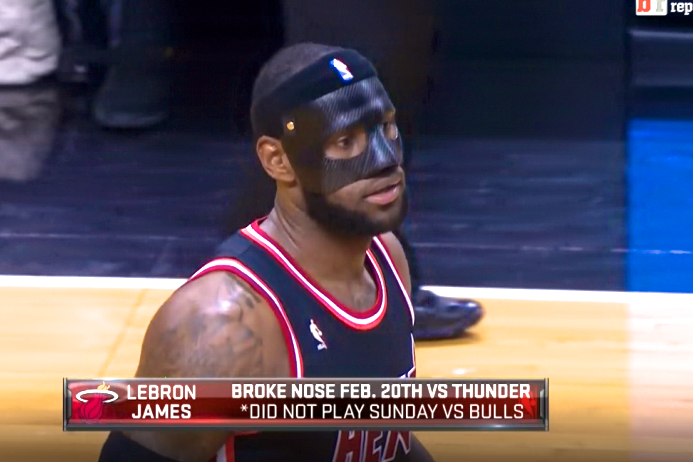 After breaking his nose a week ago, LeBron James was back on the court Thursday night to take on the Knicks, but did so wearing a protective mask that is sure to strike fear in anyone who beholds it.
There was no warning about what the mask would look like before James strolled out in it. So, it made for an interesting reaction from the social media world.
Zorro? Phantom of the Opera? Darth Vader?
Nope. Just LeBron.
Via
Bleacher Report