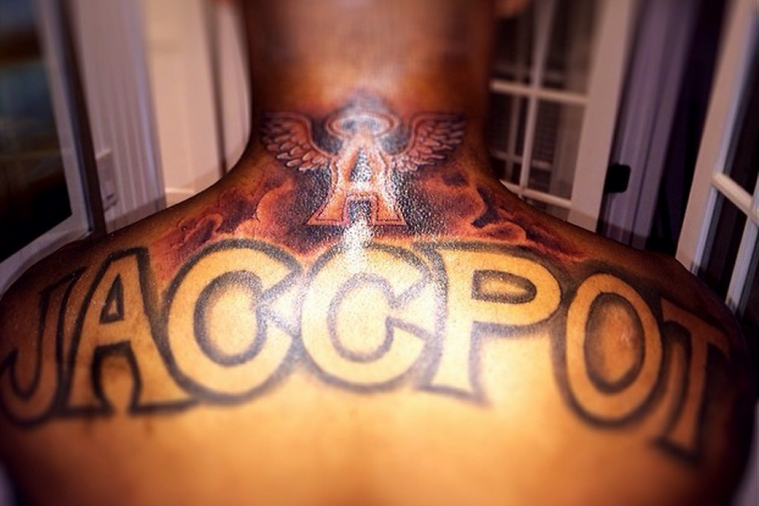 DeSean Jackson now has two MLB-inspired tattoos on his body after getting the Los Angeles Angels logo emblazoned on the back of his neck.
It should be noted that Jackson was born and raised in Los Angeles before starring at the University of California. So, the gesture could be seen as a token of his devotion to the hometown team.
Previously, the Philadelphia Eagles widely decided to get the Washington Nationals logo inked on his right tricep. Perhaps the NFLer is looking to become a canvas for Major League Baseball propaganda?