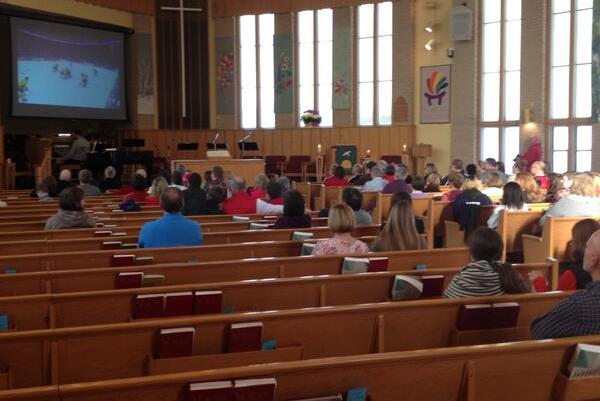 Most will say church is a place of God. Well, Canadians may call church a place of hockey.
Okay, so that's probably a bit of extreme, but it's hard to against that latter notion considering this scene from a congregation at a church in Halifax.
Apparently, the church was accommodating enough to show the gold medal game between Canada and Sweden early Sunday morning during service.
With Canada securing a 3-0 victory to take gold, it's safe to say it was a lively service full of praise and worship after the game.